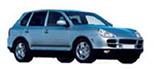 Werksbesichtigung
No. 2 - Altstadtkneipe
PORSCHE - adventure programs with factory tour
Experience your dream ... during a brunch with factory tour during the construction of
PORSCHE CAYENNE
PORSCHE PANAMERA
PORSCHE MACAN
Experience the excitement between the unique vehicle technology, the unique pieces in the museum and, for example, look at yours at this factory tour
PORSCHE-POLE-POSITION-BRUNCH on the grandiose test track.
IMPORTANT NOTE:
The adventure programs at PORSCHE with the possible visits and the various excellent menus can only be booked directly at PORSCHE in Leipzig. We have no contingent! The limited number of participants requires a timely booking!
You can expect unforgettable days in the Leipziger Neuseenland. You will be really excited ...
Gerne arrangieren, bzw. empfehlen wir Ihnen:
Kabarett- oder Konzertkarten
Karten für einen Besuch im Leipziger Zoo
Karten für Museen und Ausstellungen u.v.m
Karten für Ferropolis - die Stadt aus Eisen
Karten für das Panometer in Leipzig
Karten für das Schloss-Museum in Delitzsch
Leistung
4 Kurzurlaubstage
3 Übernachtungen
+ reichhaltiges Frühstücksbüffet
+ 1 Flasche Rotkäppchensekt;
+ Süße Naschereien;
+ Obstschale auf dem Zimmer
+ Tageszeitungen und Zeitschriften;
+ Kostenloser Hotelparkplatz direkt am Hotel;
+ Veranstaltungspläne, Karten- und Informationsmaterial über Delitzsch, Leipzig und die Region;
Bemerkung
Pauschale je Kind im Zustellbett: 45,00 Euro.
Besorgung von Eintrittskarten für Theater oder Kabaretts.
Gerne dürfen Sie bei uns verlängern.
Preise pro Person
Doppelzimmer Komfort
xxx,00 EUR
Hier geht es zur Online-Buchung