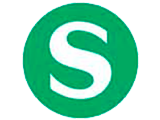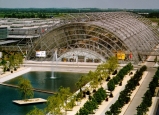 S - Train to Leipzig
With the new S-Bahn system our guests can get to Leipzig much faster than others, who may be closer to the city but have to rely on slower trains.
Try the S-2-connection to the fair (takes about 9 minutes), the main train station (about another 4 minutes) or even by the famous City Tunnel and get directly to the market square in the town center.
Can it go faster?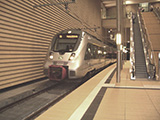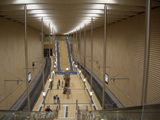 With the S-Bahn (Metro/Underground) you can get directly to the market square in the city centre of Leipzig.
Leipzig and the Fair
The hotel is located in the very center of Delitzsch near the market square, the town hall and the castle with the museum. The nearby fairgrounds can be reached quickly and easily with both your vehicle or the train (S -Bahn).
It takes about 15 minutes by car on the "Bundesstraße" (A-road) to get from the Hotel to the fair car park – the "Messeparkplatz", provided there are no obstructions, such as route diversions or the typical Leipzig "Rush-Hour".
From the center of Leipzig to the Messeparkplatz you should definitely include longer travel times.
Leipzig
In 2013 Leipzig celebrated the 100th anniversary of the monument to the battle of the nations and the 200th anniversary of the battle of the nations. In the Panometer you can recreate the battle on a panorama screen.
Visit Leipzig with its many museums and sights, as well as the most tradition-steeped and species-rich zoo of Germany with its own indoor rainforest - Gondwanaland.
At our Hotel you can buy the Leipzig Regio Card, with free use of the public transport in the zone of the "Mitteldeutschen Verkehrsverbundes (MDV)", the metro, buses, the S-Bahn and local trains.